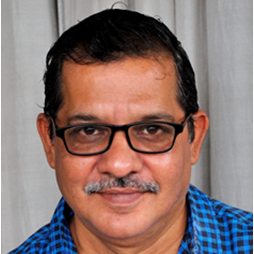 Professor
B. Arch 1989 VRCE, Nagpur
M. Planning 1991 SPA, Delhi
CA/1991/13911
Ar. Nikhil B. Sahasrabhojanee
Nikhil Sahasrabhojanee is a practicing Architect – Planner with experience of 30 years in the field of Architecture, Planning, Landscape, Infrastructure Planning. As a professional architect he has carried out various projects like Residential, Commercial, Industrial, Landscaping, etc including Babasaheb Kalmegh Dental College, Wanadongri, Nagpur, New bus terminal, Multilevel Parking, New sports complex Heritage structure, Auditorium/ cultural center Mela exhibition ground Old age home/ working women hostel component of City Development Project for Jabalpur city (M.P.) and Sindkhed Raja Heritage Conservation of around 20 structures. He has also handled several Interior projects that included Banks, Offices, etc.
As a Planner he has been involved in City Development Plans for 24 cities in Maharashtra, 7 cities in Madhya Pradesh, Township designs, GIS-based Master plans for 10 cities (6 in Chhattisgarh,3 in Uttar Pradesh, and 1 in Uttarakhand. He has prepared 11 District Tourism Master Plans in Maharashtra. Development Plan of Kaymor/ Vijayraghavgarh, M.P. GIS-based. His major projects include Structure Plan for Dehsabz north area under phase ii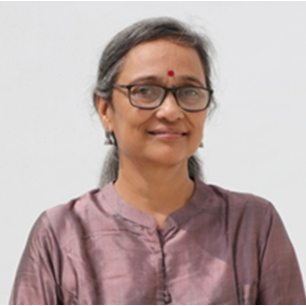 Associate Professor
B.Arch (VRCE Nagpur)
M.Arch Landscape Architecture (SPA Vijayawada)
CA/1985/09454
Ar. Puloma Devang Chhaya
Puloma Chhaya is an Architect and Associate Professor, holding 10 years of experience in handling various aspects of Architectural practice, in various cities Like Nagpur, Jalandhar, Ghaziabad, and Delhi. She also holds 8 years experience of teaching Interior Design to Diploma students in Delhi and another 8 years of teaching B.Arch students, Architectural Design, Interior Design, Building Services, Climatology, and Building Construction, at Amity School of Architecture and Planning NOIDA. She has been a GRIHA certified professional since 2016.
With her vast teaching experience, she has a deep insight into all aspects of Architectural education as well as the interface between Education and practice. She has acquired a Postgraduate Degree in Landscape Architecture at a very senior age, to enhance her knowledge about the unbuilt environment, thereby conveying a message that further knowledge and skills can be acquired at any stage of one's life and still benefit from it.
Her area of interest and expertise are climate responsive design, sustainable development in Architecture, and sustainable site planning strategies. Therefore she is presently involved with the post-graduate program in Environmental Architecture, and climate-responsive Design in the B. Arch program, here at IDEAS. She also aspires to work for water conservation and traditional water harvesting techniques and conduct research in these areas in future.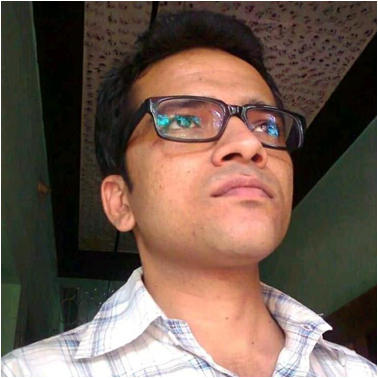 Associate Professor
B.Arch K.I.T.S. Ramtek
M.Arch P.G.Diploma in Urban Design (CEPT, Ahmedabad)
CA/2006/37872
Ar. Sanjadhi Chatterjee
A creative architect specialized in urban design with over 14 years of teaching experience and 5 years of simultaneous project works at the urban level. He has worked in Hubli city as an associate architect for one year and as a faculty member in Piloo Mody College of Architecture, Odisha. He Initiated a start-up in 2009 as a knowledge center for design students under whose banner he has conducted a national level workshop at IIT Powai on climate-sensitive built spaces. He has also been an external juror for the Final Year Master program in Guwahati college of architecture and at Tech Fest IIT- Roorkee on Disaster Relief Transit Shelters. He has published around six papers in international e-platforms on urban issues ranging from chaos and order to minimalism in urban design. Other than this, his teaching forte includes induction of fresher students into architecture programs, climate-sensitive architecture, formulation of design programs, and exploring various research techniques. Overall, his enthusiasm for upbringing qualitative and analytical skills amongst young minds work as a driving force for keeping up with the challenges of performing as a dedicated faculty. He has joined IDEAS college as a full-time Tenure based faculty member in February 2021

Assistant Professor
B.Arch (YCMOU)
M.Arch. Environmental Architecture (IDEAS, Nagpur)
CA/2014/64585
Ar. Manisha Gotmare
Ar. Manisha Gotmare is an Environmental Architect and Assistant Professor. She has a Diploma in Interior Design and Decoration and a B.Tech Degree in House and Interior Design before going on to complete both her Bachelors and Masters in Architecture.
Her interest and expertise are in Green Building Design. She is an approved IGBC AP. She has completed the ECBC and Eco-Samhita Niwas training. She has helped the Institute undertake a Green Audit of the campus.
She aims to further her knowledge in the practical application of green building design to create a sustainable built environment.
Her other hobbies include travel, photography, cooking, painting, and music.