STUDENT CONCEPT'S
Student Council
---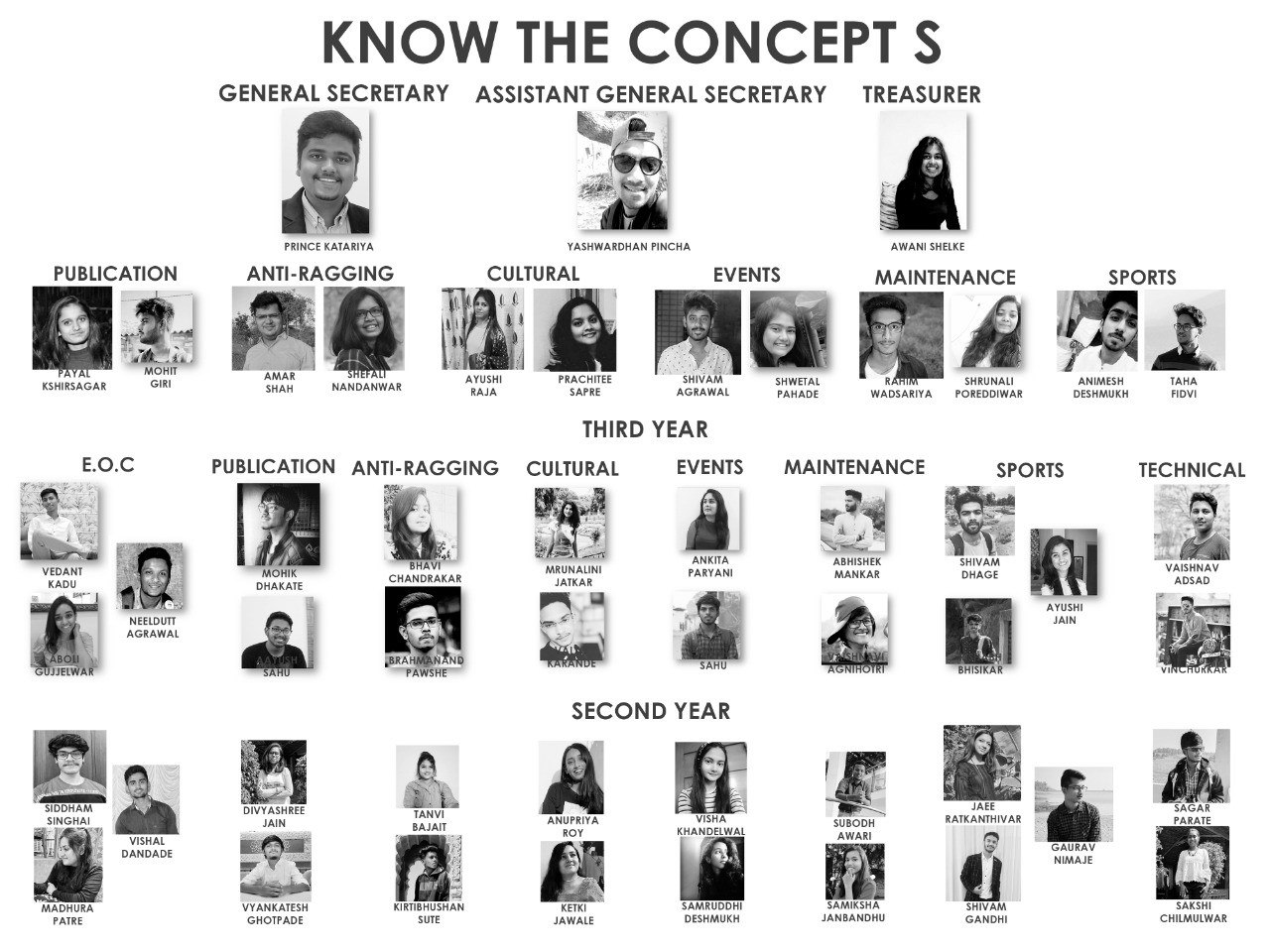 Concept S is the student council. It is formed for the round development of students. The council coordinates extracurricular activities to supplement education and advancing the general welfare of fellow students.
Roles
To promote and sustain a healthy institutional climate of mutual respect and high standards of performance for all faculty and staff in achieving high levels of students.
Promote interests of students among the school administration and staff and serve as the main form of expression.
Conducts him/herself with social and academic integrity and exemplary conduct.
Lend influence in the development of better student programs, committees, and councils.
Abide by the Student Council rules, regulations, and all related documents.
It publishes the Student's Annual Magazine: TESS
It also conducts the Teacher's Day celebrations event.

ideas.
Student Publication - T.E.S.S
---
T.E.S.S. 01 was the first college magazine published in the year 2013. It covered the academic activities in college, studio works, workshops, documentation projects, and academic tours. It also showed glimpses of college life, like students' annual fiesta, their artistic skills like photography, sketching, paintings, participatory works in NASA, and social activities like blood donation camps. The magazine also featured editorials from faculties.

FIESTA
---
Amidst all the studio works and hectic schedule of architecture students comes a breeze of change, a breeze of refreshment and all the fun- the most awaited event of the year-Fiesta. It is the time of the year of celebrations and merriments.
Fiesta brings together the entire family of IDEAS, from teachers to students, staffs to alumni's and all others. Then begins the fun when everyone works in groups and begins the hunt of games and explorations, fun and frolic, work and enjoyment. The students are kindled with a sense of community when everyone works with everyone in various activities and events. The most exquisite of them being the glamourous and creative fashion shows, dances and various cultural events with the level not less than any professionals. These are the days of utmost expression of creativity, ideas, values and imaginations fostered by this family of IDEAS.
FIESTA- just an event for name sake, but a box of treasure of memories, bonding, learnings and what not! A box of treasure that every IDEAN will cherish forever and always.