URBAN & CITY PLANNING
---
Urban/City Planning is a technical & political process concerned with the development of land use in urban environments, including air, water, infrastructure passing in & out of urban areas, i.e. transportation. communication. distribution networks. the physical layout of human settlements.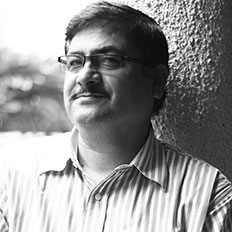 Principal & Professor
B.Arch. (VRCE)
Masters in City Planning (IIT, Kharagpur)
Pursuing Ph.D.
CA/1987/10800
Ar. Abhay V. Purohit
The principal of the ideas, Nagpur, Ar. Abhay Purohit is the strong pillar of the institution. As captain of the ship, he has kept the institution successfully afloat and ideas has reached new landmarks under his leadership. In 1987, he completed MCP (Master of City Planning) from IIT Kharagpur. Apart from his extensive professional experience, his experience in the education field stretches over three decades―starting from Assistant Professor at MIET Gondia (1989-1997), Professor and Director at PCEA. Nagpur (1997-2009) and presently Principal and Director at ideas, Nagpur (2009-date). He had recently been elected as representative of Heads of Institutions by the CoA for two consecutive terms; has been a member of the executive committee of CoA from 2016-19; member of CoA committee for Revision of Minimum Standards of an Architectural Education; and advisor for accreditation process in architecture. He has also been a part of inspection panels for various institutions, an expert for arbitration, an assessor for architectural design competitions, an advisor for framing architecture program guidelines for universities, an expert for syllabus assessment, and an invitee at the Board of Studies of Architecture by RTMNU.
He believes in establishing a sense of community in the profession and initiating constructive discussion and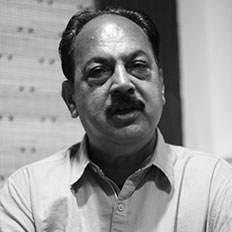 Professor
B.Arch. (VRCE)
Masters in City Planning (IIT, Kharagpur)
CA/1986/09592
Ar. Uday C. Gadkari
Ar. Gadkari has been the president of the Council of Architecture (CoA) from 2012-2015. He is one of the directors at ideas, Nagpur, and has been the former principal of Priyadarshini College of Architecture and Engineering (1994-2001). He acquired his post-graduate degree in city planning from IIT Kharagpur in 1984. Along with being a senior practitioner in architecture and interior design, he also possesses close to three decades of experience in academics and education. He has also been an advisor for other institutions such as Mysore University and Sri University Bhubaneshwar. Among his many accomplishments is serving as a board and council member for various bodies such as the Central Advisory Board on Education (Govt. of India), Senate and Academic Council (RTMNU), the Academic Cell of Institute of Town Planners India, Governing Board of National Power Training Institute, Academic Council of School of Planning and Architecture, and so on. He has been a chairman of some international conferences as well as a convener at numerous national conferences in architecture.
Often indulging in informal conversations with students in various corners of the campus, he is always eager to engage in a two-way process towards finding the best solutions. He carries a vision of shaping able and competent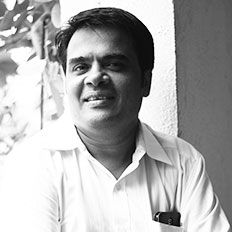 Associate Professor
B.Arch. ( PCEA)
M.Plan. (SPA, Delhi)
CA/2000/26055
Ar. Rahul C. Deshpande
Ar. Rahul Deshpande is an Associate Professor. He is an accomplished architect with a professional experience of twenty years and eighteen years of experience in teaching. Architect Deshpande has characteristic ease and natural way of teaching, through which he actively imparts essential knowledge to the students in core subjects like design, construction technology, building services, and working drawing. He has completed a wide variety of projects including residences, farmhouses, apartments, small townships as well as public projects like gardens, public squares, markets, crematoriums, etc. His vast knowledge in different areas from design, technology, execution to aesthetics proves to be very valuable to the students. He introduces them to the practical, technical, ideological aspects in practice – ranging from building services to urban design. Through his firm. R.D. Architects and Consultants, he has worked on projects of varying scales, and thus, his guidance comes in the form of the minutest details to the largest issues. His teaching methods enable the students to learn effective organizational skills and prepares them for professional life by demonstrating productivity under pressure.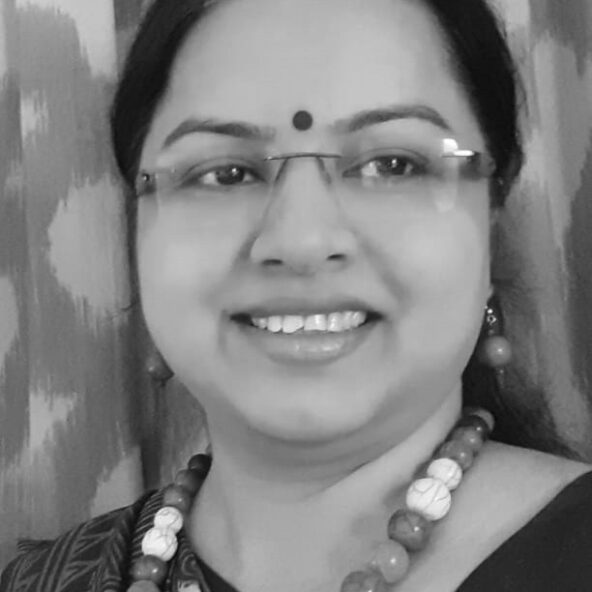 Associate Professor
B.Arch. (SMMCA, Nagpur)
M.Tech. (Urban Planning, VNIT)
Ph.D. VNIT, Nagpur
CA/2001/
Dr. Ar. Kirti Bhonsle Nikam
Dr. Ar. Kirti Bhonsle Nikam is an architect, academician and planner at Nagpur. She is Masters in urban planning and has completed her Ph.D. in "Creating play spaces for children in urban settings" from VNIT, Nagpur. She is now working as an Associate Professor at IDEAS, Nagpur.
She has worked in various Schools of Architecture in Indore, Jaipur and Chandigarh from 2004 onwards. She has authored the book, "Children's Play Dreams" published by Notion press, Chennai. She has contributed research papers in national and international journals and conducted workshops in Design/Graphics in schools of architecture at Jabalpur and Chandigarh.
She was part of KIDS INDIA Conference hosted by the International Play Associations in Mumbai as a resource person and in the ARCHDESIGN'14 conference, held at Istanbul on Design Methodologies. She was also awarded the MASA Best Teacher'2013 for her teaching methodology in basic design.
She is recipient of the INTACH research grant 2018 which is given to individuals, for her work on the 'Stepwells of Nagpur District'. She runs her own architectural firm under the name of KN Associates and is working as a consultant at M/s. Indovation Tech, Nagpur. She is a registered member at NAAC, a member of Council of Architecture, Institute of Town Planners, INTACH and International Play Association, New Delhi, India.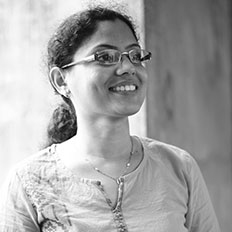 Associate Professor
B.Arch. (VNIT, Nagpur)
M.Tech. (Urban Planning, VNIT)
Pursuing Ph.D.
CA/2005/35750
Ar. Tanushri Kamble
She is currently pursuing her doctoral research from VNIT, Nagpur. Her topic of research is 'Assessing Density Pattern for Sustainability of Neighborhoods in Central Indian cities'. She has received her B.Arch. (2004) and MTech degree from VNIT, Nagpur, and she has bagged various awards that include- academic excellence award, Ar. Bharat Yansanwar award, Amedeo Avogadro Research Award-2015 and was qualified for the V.N Prasad best thesis award. She has various research papers to her credit, published in national, international journals, international conference that includes Scopus and SCI indexing. She is also a reviewer for renowned SCI journals like sustainable cities and society, and quality of life research.
As far as her experience is concerned, she has a combination of academic as well as professional experience. She is associated with IDEAS since 2011. Her subjects include Architectural Design, Architectural Graphics, Construction technology, and building material, History of Architecture, Theory of Architecture. She is a true academician with an attitude of learning by teaching. Her sincere learning and teaching attitude keeps her updated with her subjects and makes her classes interesting for the students. Although tech-savvy, she is known amongst all for her board teaching and the sketches drawn while teaching. She is a good team leader and her design team is well-organized for preparing and developing architects for tomorrow. She encourages students to the exploration of concepts and ideas through various innovative techniques. She believes that every child is special and tries to encourage students for enhancing their capabilities and personalities with the help of customized workshops and camps.
Associate Professor
B.Arch. ( Nagpur University)
M.Tech Urban Planning, (VNIT Nagpur)
CA/2001/28477
Ar. Rukhsana N. Badar
An experienced architect and academician, Ar. Rukhsana Badar, is a believer in constant learning and exploration through research, collaborative ventures, and participation in conferences. She is personally committed to teaching and introduces creative learning methods. She has completed her B. Arch from VRCE Nagpur in 1999, being the university topper for 2 years; and M. Tech in Urban Planning in 2019 from VNIT Nagpur, receiving the Best Thesis Award for PG Planning Students by ITPI Maharashtra Regional Chapter. Her practical experience is as rich as her academic. She has worked with many organizations like V K Associates, Ar. Ashok Mokha Architects, Syed Mobin Architects, and Harihar Infrastructure Development Corp. Ltd. She has also completed many independent projects through her design studio, 'rukhsanaDesigns'. She had worked on the extension project for Boston Islamic Centre on winning the second prize in the international competition. Her inclination to reading, writing, and research extends to multiple publications, including articles and conference proceedings on subjects like tourism sustainability in Indian hill towns, Sufi shrines, neighborhood open spaces for social cohesion, and festival transformation of urban spaces. She also adopts writing as a medium of expression on her online blog, designs products to commercialize handicrafts among community women, and her empathetic demeanor reflects in her educational practices.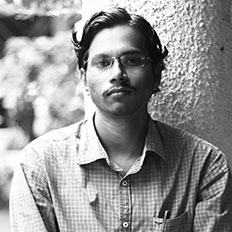 Assistant Professor
B.Arch. (Shivaji University,Kolhapur)
M.Plan. (CEPT)
CA/2011/51595
Ar. Sumeet S. Patange
Architect Sumeet Patange has graduated in architecture from Kolhapur University and has pursued his master's in planning (housing) from CEPT, Ahmedabad. He has a teaching experience of 4 years and has been teaching subjects of Architectural Design, Architectural Graphics, Acoustics and Illumination, Building Services, and Construction Technology & Materials. As an assistant professor at IDEAS, he has also contributed to the university syllabus design for Acoustics and Illumination, Building Services, and Construction Technology & Materials. He introduced IDEAS, Nagpur to RIBA, London, Norman Foster Travel Scholarship in Architectural Research.
His professional experience ranges from residential to urban projects. He had worked in a 3.8-acre housing scheme at Talegaon, Pune; a residential bungalow and hotel interior at Bodhgaya; Balgopal Shree Krishna Temple at Vasai; Development of Weekly Market at Yavatmal; Development of Gram Panchayat Office Module for villages in Rajasthan; Proposal for self-sustainable toilets in schools in Bihar. His varied experience and active participation is an example of the holistic nature of architectural education at the institution.
INDUSTRIAL DESIGN
---
Industrial design is a process of design applied to products that are to be manufactured through techniques of mass production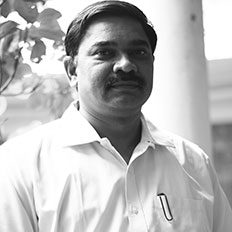 HOD & Professor
B.Arch. (COET)
M.Arch. Industrial Design (SPA, Delhi)
CA/1993/15921
Ar. Milind K Gujarkar
Ar. Milind Gujarkar is head of the department at ideas, Nagpur. He has a specialization in industrial design and also started the first post-graduate course in Industrial Design at RTMNU. With more than twenty-five years of extensive academic and professional experience. He has initiated many innovative teaching modules & co-curricular activities including Rural design Studies – which introduces the students to local, vernacular architecture and the manifold aspects of rural settlements; I-show – which showcases the students' creative academic in the form of exhibits visited by architects and citizens in general. He has also been involved in numerous book publications, workshops, and conferences at ideas.
As a professor, he imparts essential knowledge concerning the varied needs of the profession. His practice incorporates a very conscious and holistic approach. He has designed a range of remarkable buildings from institutions, hospitals to resorts and mud houses in and around central India. He has also designed various products during his experience as a product designer in Delhi. Although his powerful and dynamic persona projects discipline and order, he accords equal importance to work and play. His methods encourage experimentation, curiosity, careful problem-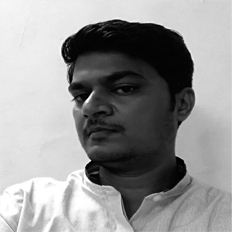 Assistant Professor
B.Arch. (PIADS, Nagpur)
P.G Diploma in Design (NID, Ahmadabad)
CA/2009/45643
Ar. Chetan Thakurdas Bokde
Ar. Chetan Bokde is an assistant professor at IDEAS. He is a creative young designer working in the field of Industrial Design, Branding, and Architecture. He has completed his Masters's in Industrial Design (Transportation & Automobile Design) from the National Institute of Design Ahmedabad in 2013. He presently teaches subjects like Architectural Design, Building Construction, Architectural Graphics, and Ergonomics at IDEAS.
His expertise consists of skills like concept generation, rendering, and model making with digital and traditional mediums. He has 4 years of teaching experience and 7 years of professional experience. He has a keen interest in Motorcycle design and underwent an internship with a reputed Japanese motorcycle R&D in Delhi. Along with his professional life, he pursues his hobby in wildlife photography and contributes to wildlife conservation by volunteering in a local NGO.
URBAN DESIGN
---
Urban design is the process of designing and shaping the physical features of cities and towns to make urban areas functional, attractive, and sustainable.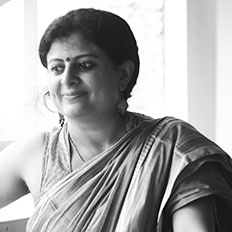 Associate Professor
B.Arch. (VRCE)
P.G.Diploma in Urban Design (CEPT, Ahmedabad)
CA/2003/31515
Ar. Veepa B. Jariwala
Architect Veepa Jariwala has been a part of IDEAS, Nagpur, since 2012. She has pursued her master's in Urban Design from CEPT Ahmedabad. Her firm, 'Spacebar Studio' is almost 18 years old and specializes in residential architecture and interior design projects. She has been teaching subjects like Theory of Architecture and specialized studio subjects like Urban Design and Settlement studios along with mentoring students in their final year research and thesis projects. She, along with other faculties, made the urban design studio a unique experience for the students, and a unique feature of IDEAS. It evolved the students, developing a more mature understanding of architecture and planning from a humane and cultural perspective. The Settlement Studio in the tenth semester focuses on the study of the parameters that define the settlement patterns of various regions across India.
Her unique personality contributes to creating a warm and cooperative learning environment. She builds a rapport with the students and guides them in all aspects during their educational years and beyond. She has also conducted a workshop on 'Networking Cities' at the College of Architecture Trivandrum, and on 'Forms in Architecture' at VNIT, Nagpur. She encourages a creative, expressive, and participatory approach in her classes and studios, and strives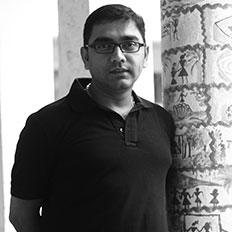 Associate Professor
B.Arch. ( PCEA)
Masters in Urban Design (CEPT, Ahmedabad)
CA/2007/41084
Ar. Harshwardhan P Nagpure
He is an architect and urban designer with about 12 years of teaching experience. His ambitious attitude, great leadership, and energy motivate students to push their boundaries and achieve remarkable results. He is passionate about the field and guides students to adopt methodic approaches to critically address urban design issues. He has successfully conducted various urban design studios with final year students of architecture, among which the studio works on Indore, Lucknow, Chanderi, Nagpur, Amritsar, and Kolkata have been published.
He acquired his master's degree in Urban Design from CEPT University, Ahmedabad, and is the director of his firm M/s Vividh Concepts Urban Designers and Planners Pvt. Ltd. with offices in Nagpur and Ahmedabad. His work is characterized by social value addition and improvement strategies, and his 13 years of professional experience is a valuable resource for students to conceive of architectural and design issues in a larger context. His own experience as an urban designer includes: working closely with various government authorities on urban issues for the Ministry of Housing and Urban Affairs (MoHUA); working with BMGF (Bill and Melinda Gates Foundation) on pro-poor urban design guidelines for up-gradation of slums; up-gradation projects in post-earthquake scenario of Haiti for USAID (United States Aided International Development), and pro-poor projects in Ghana.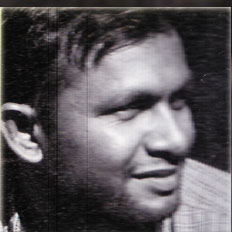 Assistant Professor
B.Arch (VNIT, Nagpur)
M.Arch, Urban Design (CEPT, Ahmedabad)
Pursuing Ph.D.
CA/2008/41632
Ar. Milind Kamble
Ar. Milind Kamble is a graduate of VNIT, Nagpur, and has pursued his post-graduation in Urban Design from CEPT, Ahmedabad. He holds over 6 years of teaching experience and 5 years of professional experience. He has worked with CEPT Research and Development Foundation (CRDF), CEPT University, Ahmedabad for 4 Years on Land use, SEZ, Development, and Control Regulation, Revitalization, and Redevelopment of areas, Development Plan, and Master Planning. He has also previously served as visiting faculty at CEPT, Ahmedabad, and the School of Planning and Architecture (SPA) Vijayawada. He has conducted teaching workshops on 'Art of Visual Storytelling at the 59th and 60th Annual NASA Convention at Poornima University, Jaipur, and DC School of Architecture, Vagamon, Kerala, respectively; and at the Zonal NASA Convention at KLE Technological University, Hubli. He has also participated in International Urban Design and Planning workshops in Takahashi and Tokyo, Japan, and International Baikal Winter University, Irkutsk, Russia. His research interests lie in areas of the urban soundscape, typo morphological approach, morphological transformation of cities, reading cities, elements of design, etc.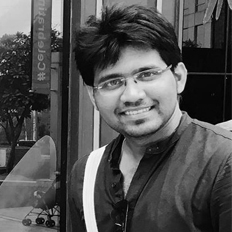 Assistant Professor
B.Arch. (PIADS)
M.Arch. Urban Design (KRVIAES, Mumbai)
CA/2012/57377
Ar. Trilok K Kubde
Architect Trilok Kubde specializes in urban studies and has experience working on redevelopment projects as a senior project manager in Mumbai. He completed his master's in Urban Design from Mumbai University and has worked in Delhi on projects like Jamia Hamdard University redevelopment, IDST Medical College, and MUIR Campus Allahabad University. His research work on developing a farmer-responsive model for the tardy process of land acquisition by developing a Special Residential Zone (SRZ) near the Special Economic Zone (SEZ) was published in the Indian Journal of Applied Research (IJAR). He has also worked with Urban Design Research Institute (UDRI) Mumbai along with Ar. Charles Correa for an institutional project regarding the evaluation of densities and amenities in the Mumbai region and developing improvement strategies. His experience on the macro scale helps students gain a broader understanding of the built environment.
Assistant Professor
B.Arch SOA, Akola
M-Arch Urban Design (VNIT's PVPCOA, Pune)
CA/2014/65790
Ar. Amruta Thakare
Amruta Thakare completed her B.Arch from SOA, Akola, and M-arch from VNIT's PVPCOA, Pune. During her academics, she had participated in an international design competition, "Designing Resilience in Asia " held by (NUS) National University of Singapore at Tainan, Taiwan in 2019. she has also presented her research paper titled "Study of Tibetan Settlement Pattern in India: Importance of planning procedure in the formation of refugee settlement" Conducted by the Board of studies in Architecture, SPPU. She has also worked with 'Mandala Architects, Banglore. She holds over 4 years of teaching experience, she has taught multiple subjects like construction, design, communication Skills, History of Architecture, Theory of Architecture.
ARCHITECTURAL DESIGN
---
Designing often necessitates considering the aesthetic, conceptual, functional, economic, and sociopolitical dimensions of both the building and the design process.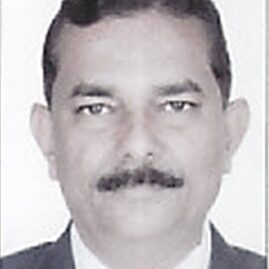 Professor (Design Chair)
B.Arch (IIA)
M.Arch (YCMOU)
CA/95/17961
Ar. Sunil Sawalkar
Ar. Sunil Sawalkar is a highly experienced Architect, Interior Designer, and an approved valuer. With more than two decades in practice, he has handed a variety of projects from residential, educational, commercial, and interiors. He brings his vast knowledge of professional practice to the institute as Professor (Design Chair).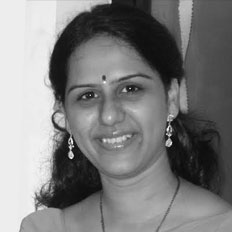 Associate Professor
B.Arch (PCEA)
M.Arch (YCMOU, Nagpur)
Pursuing Ph.D.
CA/2004/34797
Ar. Vaidehi N Pathak
Ar. Vaidehi Pathak is presently an Associate professor. She holds over 11 years of experience in education, has been the university gold medalist in her bachelor's in 2004, and completed her M. Arch. in 2008. She is a warm, friendly, enthusiastic, and cooperative individual whose presence instantly transforms the energy in the room. Her ways of teaching are characterized by interactive methods, personal attention to students, and creating a motivational environment in the studios. Her exceptional organizational skills help the students to navigate complex situations and ideas in a simplified manner. A talented artist herself, she encourages creativity and beauty in all things.
She has mentored student's thesis projects, contributed to constant improvement in teaching strategies and approaches to learning and assessment. She is an excellent teacher for subjects of History of Architecture, Architectural Graphics, Construction technology and Building materials, and Design. She pays individual attention to the student's unique aptitude and guides them accordingly. Her genuine drive towards the development of students reflects in the support and encouragement she extends towards the students, as well as her guidance regarding their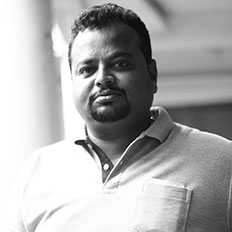 Assistant Professor
B.Arch (PIADS, Nagpur)
CA/2000/25887
Ar. Vinod U. Jattewar
Architect Vinod Jattewar is a highly experienced architect and has been handling projects for over two decades. He has worked on private residential projects, apartment schemes, LIG dwellings, large span structures, large tourist and temple complexes. This gives him a varied and rich experience which he can pass on to the students.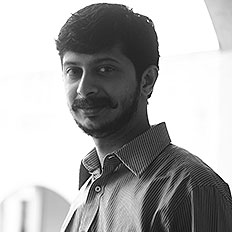 Assistant Professor
B.Arch. (PCEA)
M.Arch (General, YCMOU)
CA/2010/50539
Ar. Devendra S. Deshpande
Architect Devendra Deshpande is a driven and passionate architect who encourages his students to adopt an original, ethical, sensitive, and detail-oriented approach to design and brings a humane touch to design thinking. He completed his bachelor's education in 2009 from Priyadarshini College of Engineering and Architecture and went on to work at A B Dongre Architects, one of the eminent firms in the city. After completing his post-graduation in General Architecture from Yashvantrao Chavan Open University, Nashik, he established his practice, 'Niyojan Architects' in Nagpur. Through his firm, he has worked on a wide range of architecture and interior design projects. He has designed for prestigious clients like Airport Authority of India, Tata Aeronautics and Defense TAL, Maharashtra Metro Rail Corporation Limited (MAHA-METRO), Bombay High Court-Nagpur Bench, and PWD Yavatmal.
Being an active and curious individual, he started 'Forethought India' in 2018 for 3D printing, prototyping, and CNC work. Apart from experiments in 3D printing, sculpting, and DIY engineering, he often spends his time building aero models and is a registered aero modeler at Vidarbha Aerosports. He also has an affinity for music and singing, and he is an experienced tabla player. His diverse interests include motorcycle riding and air rifle/pellet gun shooting.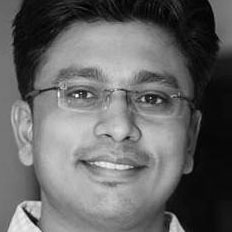 Assistant Professor
B.Arch. (J J School of Architecture)
M.Tech. (MIT, Surat)
CA/2013/62068
Ar. Kunal D. Warade
Architect Kunal Warade has completed his B.Arch. from Sir J J School of Architecture, Mumbai, and M.Tech. in Urban Planning from SV National Institute of Technology, Surat. He has been associated with IDEAS since 2016 and is presently an associate professor. He is a founding partner at FANP Design Studio based in Nagpur and Nashik. He teaches core subjects like Architectural Design and Graphics and Presentation skills. He has over 8 years of professional experience and that informs his teaching. He can mentor students regarding various design and related issues. He is fond of traveling and also learns through exploration. Having such creative and knowledgeable faculty serves as an ideal for the students to look up to and aim to indulge in different activities for their holistic development.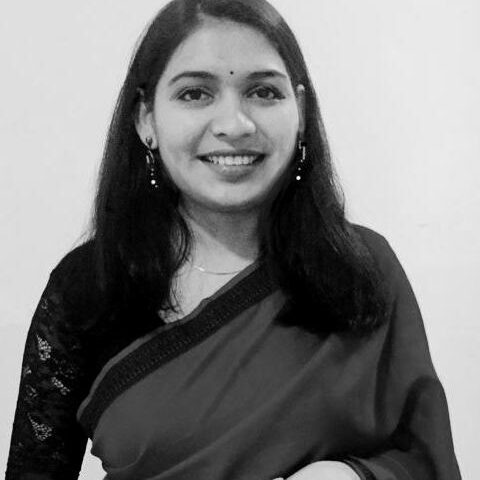 Assistant Professor
B.Arch.(PIADS)
M.Arch. Interior Architecture & Design (CEPT)
CA/2017/84357
Ar. Mansi A Deshmukh
Architect Mansi Deshmukh is a graduate of PIADS, Nagpur while being the recipient of the Design Excellence Award for two consecutive years (2011, 2012). She has completed her post-graduation in Interior Architecture and Design from CEPT University, Ahmedabad. She has 4 years of teaching experience at Pune University, CEPT University, and Nagpur University. She has taught subjects like Construction & Technology, Climatology, Appropriate Technology, Energy Efficiency, EIA, History Theory, and Criticism (HTC) in her teaching career.
She is the founder of 'Tatva Architects' 2015, a consultancy and design firm through which she provides architectural design, interior design, municipal sanction, and green building solutions, and deals with projects in different cities like Pune, Nagpur, Amravati, Raipur, and elsewhere in central India. Apart from her profession, she is passionate about many other things like mountaineering, reading architecture and history, playing basketball. She is a qualified mountaineer from Nehru Institute of Mountaineering, (NIM), Uttarkashi powered by the Indian Army, with being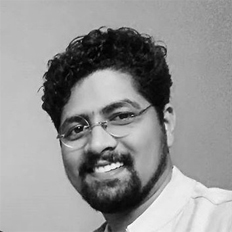 Assistant Professor
B.Arch. (MIT, Aurangabad)
CA/2016/78532
Ar. Nikhil P. Authankar
Ar. Nikhil Authankar has experience of five years in architectural practice. He is the founder and principal Architect of Authankar Architects. He did his Bachelors in Architecture from Marathwada Institute of Technology, Aurangabad in 2015. Ar. Authankar spent his initial years working under Ar. Usha Rangarajan, and has full insight experience of designing as an Architect in the Landmark design group. Art, Culture, and Climate are the main factors around which their designs are centered. His firm Authankar architects specialize in architecture, interior design, graphic design, and conservation. He is an artist; he consciously uses paintings and sculptures in his projects and has been hosting sketching workshops in Nagpur and Wardha.
Ar. Authankar is a visiting facility at the Institute of Design Education and Architectural Studies (IDEAS), Nagpur for four years and teaching subjects like Basic design, Architectural design, Building Services, Presentation skills, Workshops, and Sketching.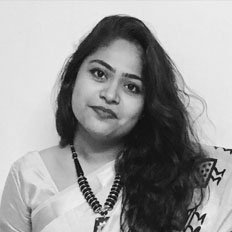 Assistant Professor
B.Arch. (I.D.E.A.S, Nagpur)
Ar. Ravina Bhakre
Ar. Ravina Bhakre is an alumna of IDEAS, Nagpur. Since then she has grown as a professional architect and fine artist. She has a penchant for live sketching and doodling. Her exploration of mediums of art has benefited the students. She has painted numerous murals and is known for her crisp and sharp artwork.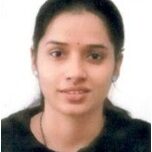 Teaching Assistant
B.Arch (KITS, Ramtek)
CA/2016/75809
Ar. Kalyani Thakre
Ar. Kalyani Thakare completed her B.Arch from KITS, Ramtek. She has been active in both academics and professional practice. Her subjects of interest include climatology, structures, computer application, and construction. As a professional, she has focused on interior design.
LANDSCAPE
---
Landscape architecture is the design of outdoor areas, landmarks. and structures to achieve environmental, social-behavioral. or aesthetic outcomes.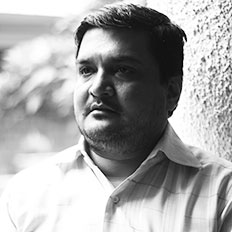 Associate Professor
B.Arch. (Nagpur University)
PG. Dip. Landscape Architecture (CEPT)
Ph.D (RTMNU)
CA/1999/24894
Dr. Ar. Ketan S. Kimmatkar
Dr. Ar. Ketan Kimmatkar is an Associate Professor. He is post-graduated from the department of landscape architecture, C.E.P.T., Ahmedabad, and a Landscape architect by profession with 20 years of experience both in teaching and practice, Dr. Ketan Kimmatkar has been conferred with a doctoral degree in "Application of landscape principles for the development of green biomass utilizing treated effluents". His specialization includes Architectural Design, Construction, Site Planning & Landscape Design, Ecology & environment, E.I.A., and wastewater phytoremediation.
A core academician and seasoned professional to keenly practice and promote the theory of "Process-oriented approach to design", apart from regular academics, his interest areas include active involvement with students to pursue competitions/research paper writings/ not only at the regional and national level but also providing exposure and experience to students at international level. He mentored students for the prestigious Sir Norman Foster students travel scholarship competition for the last 4 years. Research as a base is the emphasis of his inputs in academics not only at undergraduate degree program but also at the post-graduation level too. His significant contributions in research paper writing include areas of ecological restorations, reclamation for disturbed and degraded sites/regions, etc.

Assistant Professor
B.Arch. (DY Patil CoA, Mumbai)
M.Arch. Landscape Design (CEPT)
CA/2014/65601
Ar. Ankita Giripunje
Ar. Ankita Bhole has been associated with the institute since 2015. An experienced academician she is a graduate of Dr.D.Y.Patil College of Architecture, Mumbai, and has completed her Masters of Landscape Design at CEPT University, Ahmedabad. She has worked extensively on landscape projects.
CONSERVATION
---
Conservation describes the process through which the material and design integrity of any heritage building is prolonged through careful interventions.

Assistant Professor
B.Arch. (IDEAS Nagpur)
M.Arch. Architectural Conservation from (SPA Bhopal)
CA/2015/71301
Ar. Sandeep Pathe
Architect Sandeep Pathe is an alumnus of IDEAS, Nagpur and he pursued his master's in Architectural Conservation from the School of Planning and Architecture (SPA), Bhopal. He is associated with the institution since 2017, with subjects like Basic Design, Architectural Design, Research Skills, History of Art and Architecture, Construction Technology, and Design of Building Element. His successful firm, 'Sakha', which has made quite a name for itself in the city, deals with architecture, interior design, conservation, and more. Sandeep has worked on many conservation projects with the Archaeological Survey of India, Nagpur and Goa, Madhya Pradesh Tourism, the Government of Tamil Nadu, and Nagpur Municipal Corporation.
He undertakes an interesting activity called 'The Nagpur Tales', a heritage dialogue in academic association with IDEAS, and it was featured by the Italian cultural center, 'The Heritage Call'. Sandeep is a lively individual, who is passionate about theatre, music, and writing. He writes 'The Sunday Blogs' himself, and encourages writing for students, as a medium of creative expression, and refinement of thoughts and perspectives. He has authored research papers like 'Transformation of Historic Markets in Nagpur', which was published as a conference
DIGITAL ARCHITECTURE
---
Digital Architecture is a field of engineering that utilizes digital media in the process of its architectural design. Digital Architecture will help in designing the concept, design development, and detail designing of the architecture's form.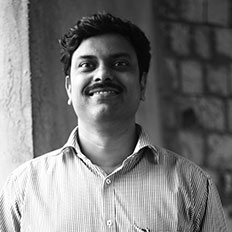 Assistant Professor
B.Arch. (VRCE)
M.Tech. (VRCE)
CA/1995/8677
Ar. Adarsh Patil
Architect Adarsh Patil holds about 10 years of teaching experience in architecture, interior design, and coaching for the NATA entrance examination. He has acquired his bachelor's in architecture from VRCE in 1994 and his M.Tech. in Urban Planning, also from VRCE, Nagpur in 1998. Along with teaching at IDEAS, he presently works as an architect for Vaastu Concept Consultant, a propriety firm in Nagpur. With over 15 years of experience in architectural design and planning, he has worked on domestic and international projects in Dubai, like industrial sheds, offices, housing, residences, and landscape. He is experienced in the management and handling of numerous aspects from design to execution of design and planning. He is informed about the prevailing advanced technologies in the industry and provides efficient solutions to design problems.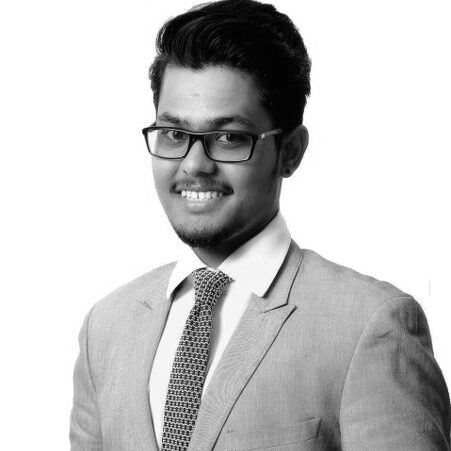 Assistant Professor
B.Arch. (V.N.I.T Nagpur)
M.Arch. Advance Architecture (IAAC, Barcelona)
CA/2019/110454
Ar. Jitendra S. Farkade
Architect Jitendra Farkade has completed his B.Arch. from V.N.I.T Nagpur and Masters in Advanced Architecture from Institute of Advanced Architecture of Catalonia (I.A.A.C) Barcelona, Spain. He is a founding partner at ParaGenesis Design Studio based in Nagpur and Pune. His expertise is in Parametric, Computational design, and Digital Fabrication. He is the recipient of the C- Idea Design Award 2019. His project "Flux Haus" has featured in International magazines like Dezeen, Archdaily, Evolo, Architizer, etc. He can mentor students regarding various design and related issues and guide them in using complex software like Grasshopper and Visual Scripting. He is fond of traveling and also learns through exploration. He has worked under Architect Hafeez Contractor as a project architect. He has a keen interest in combining parametric and climatology tools and using simple materials like brick or tiles to create complex geometries.

Assistant Professor
B.Arch. (IDEAS, Nagpur)
CA/2015/73025
Ar. Srushti Tiwari
Srushti is an alumna of IDEAS Nagpur, graduated in 2015, and is presently the vice-president of the Alumni Association of the institution. She recently founded her practice, 'Chaukhat Designs'. Following her B. Arch, she gained working experience at Cube Design and ArchSync Studio, Pune. She has indulged in research works in history and documentation, and also worked as a teacher at Hexa Academy, an educational organization in Pune. She has completed a course in real estate consultancy and freelance writing. Along with being a visiting faculty at IDEAS and handling her practice, she works as an architectural journalism intern at 'Rethinking the Future', a rapidly growing online platform for architecture and design.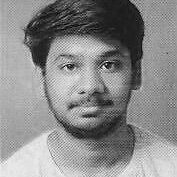 Assistant Professor
B.Arch. (IDEAS, Nagpur)
CA/2019/93911
Ar. Devesh Chindhe
Ar. Devesh Chinde is an IDEAS alumni. He is proficient in various software including AutoCAD, Revit, and Photoshop. He is passionate about architectural conservation and is involved with Nagpur Tales.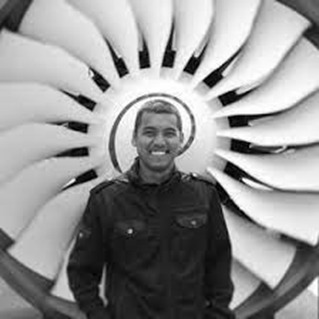 Assistant Professor
B.Arch (PIADS, Nagpur)
M.Arch Digital Architecture (SCIA, Los Angeles)
CA/2010/47540
Ar. Prajakt Karmarkar
Ar. Prajakt Karmarkar has a varied experience that spans two continents. He has worked as an architect with Studio Gang Architects in Los Angeles and also as a Media Service Assistant with SCI-Arc. In Nagpur, he has been associated with HR Malani and Associates.
His expertise lies in 3D Modelling and drafting and rendering. He is also involved in fabrication using laser cutting and 3D printing.
ENVIRONMENT AND SUSTAINABILITY
---
Sustainable architecture is that which seeks to minimize the negative environmental impact of buildings by efficiency and moderation in the use of materials. energy & the ecosystem at large.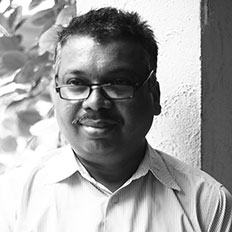 Professor
B.Arch. (VRCE)
PG. Diploma in Planning (CEPT)
CA/1995/18094
Ar. Ajay S. Thomare
Architect Ajay S. Thomare being the co-ordinator for the institution's post-graduate program in Environmental Architecture. He holds a post-graduation degree in Environmental Planning from CEPT, Ahmedabad (1996). Ar. Thomare is someone who works closely with nature and the environment. He has traveled vastly across rural India and is involved with various NGOs working in rural areas. He possesses expertise in traditional construction techniques, alternative eco-friendly solutions, and has carried out numerous workshops and guest lectures. He is also a founder, executive member, and treasurer of 'Sampoorna Bamboo Kendra' Melghat, which is an NGO dedicated to tribal upliftment with the use of bamboo for various purposes from construction to handicrafts.
Much of his work concern the central Indian region, where he has extensively worked with tribes such as the Kolam, Korku, and the Gond. He had also designed built habitats using soil, stone, and bamboo as the primary construction material. For over the last two decades, he has been involved in academics at various institutions, focusing on providing exposure to students in alternative eco-friendly practices. He strives to lead a life with the ideals of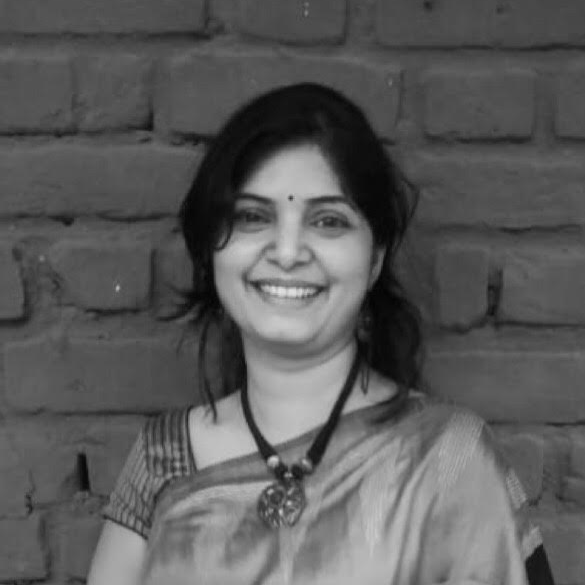 Associate Professor
B.Arch. (VRCE)
M.Arch. (YCMOU)
Ph.D (RTMNU)
CA/2005/36256
Dr. Ar. Komal Thakur
The 2019 recipient of MASA best teacher award for an environmental design for outstanding contribution to architectural education, Dr. Komal Thakur is an experienced architect and a pioneer of climate responsive design. She completed her doctoral degree with her research in 'Microclimate and Building Heat Gain'. She practices as an architect and interior designer in her firm, 'Thakur Associates, Planners, Architects & Interior Designers' in Nagpur, and has executed a variety of projects from industrial, commercial to educational. Her interest and expertise inform her teaching methods and she presently teaches Architectural design, Construction technology, climatology, climate & Architecture . she is also actively involved as a faculty in the Post-Graduate program at IDEAS, Nagpur, and teaches 'software simulation tools for energy-efficient buildings '. Her experience in site planning, design, and presentation, preparing working drawings and municipal submission drawings as per development control rules and bylaws helps in preparing students for the practical demands of the profession.
With around 12 years of teaching experience, she recently conducted a national level COA-TRC workshop for architecture faculty on the subject "Teaching Climate Responsive Design Approach". She promotes this approach through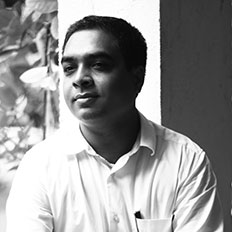 Assistant Professor
B.Arch. (KITS, Ramtek)
M. Plan. Environmental Planning (CEPT, Ahmedabad)
CA/2012/56695
Ar. Harshal P. Ganorkar
Ar. Harshal Ganorkar is an assistant professor at IDEAS since 2012. He has specialized in planning from CEPT University, Ahmedabad, and holds over 8 years of teaching experience. He teaches multiple subjects and guides the students regarding the technical and practical aspects of design. He is inclined towards environmental architecture, and his research interests include climate-responsive architecture, and alternative building technology & materials. He has been a part of the authorial and editorial team of IDEAS Publication Cell's ISBN publication, 'Tracing the Climate Response'.
He had also conducted a national Teacher Training Workshop organized by the Council of Architecture (CoA) in 2020. In the past, he has worked with various firms in Delhi, like NUPC and Datta and Datta Associates, and is presently working as an architect in Ecotecture India. His professional experience and personal strengths together constitute his teaching approach. He is an active contributor in the varying academic activities at the institution and is an expert at troubleshooting, management, and handling critical situations. He takes interest in music and visual art as well. His jovial nature, the strong rapport with his students, and his ability to balance discipline and fun in the process of learning, make him a valuable faculty member at IDEAS.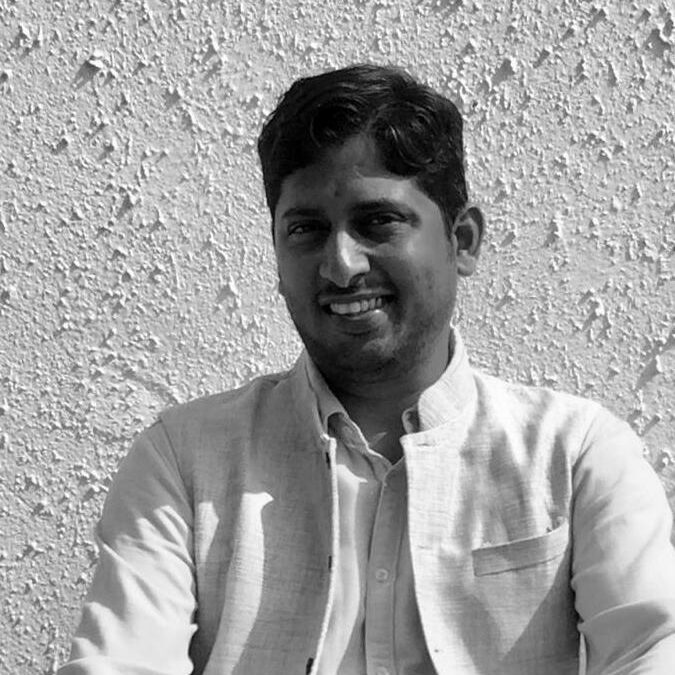 Assistant Professor
B.Arch. (PIADS)
M. Arch. Environmental Planning (DYPSOA, Pune)
CA/2011/52592
Ar. Abhishek Deshmukh
Ar. Abhishek Deshmukh is a graduate of PIADS, Nagpur, and went on to complete his M.Arch in M.Arch in Environmental Architecture from D. Y. P. S. O. A., Pune. He has published a research paper titled 'Formulation of energy-efficient design strategies for retrofitting of existing hospitality building' at the 12th International Conference on recent development in engineering, science, humanity, and management, Panjim, Goa. He has 7 years of teaching experience at Pune University and RTMNU. He also has professional experience working in Pune and then founding 'Tatva Architects' with Ar. Mansi Deshmukh in 2015. He is an active sportsman, playing football with Team PDP in Amravati.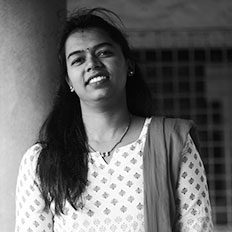 Assistant Professor
B.Arch. (SMMCA, Nagpur)
CA/2012/54566
Ar. Devika Bandagkar
Ar. Devika Bangadkaris an assistant professor at IDEAS since 2015. She has acquired her B.Arch. degree from St.Manoramabai Mundle College of Architecture Nagpur and is presently pursuing her M.Arch. education in Environmental Architecture at IDEAS, Nagpur. She teaches subjects of Architectural Design, Climatology, Architectural Graphics, Specifications, and Estimation & Costing.
She has worked with Nandedkar Associates on various hospital architectural projects, interior design projects, and commercial projects. From 2012- 2015 she worked with Pyramid Group of Companies, where she dealt with township projects, worked on submission drawing, design, 3d views, working drawing, and site inspection. She also has experience working on residential projects and interior design projects in Nagpur.
CIVIL
---
Structures deals with its application in architectural design,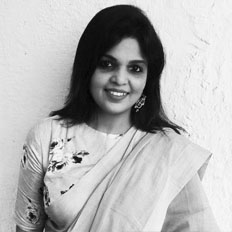 Associate Professor
B.E. Civil (COE, Pune)
M.Tech. (RKNEC, Nagpur)
Er. Sonali Jattewar
Er. Sonali Jattewar is An engineer by qualification and profession, an artist by temperament, she graduated from the College of Engineering Pune (COEP) in the year 2000 and pursued her post-graduation from Shri Ramdeobaba Kamla Nehru Engineering College, Nagpur in Geotechnical engineering in 2008. She has worked on the structural design for various prestigious projects in and around Pune, like Serum Institute, cold storages, farmhouses, and many high-rise buildings. She has been teaching the subject, Structures, in IDEAS since the institution started, bringing it her distinct flavor. She has also been responsible for designing the university syllabus and curriculum of the subject, which has brought about a necessary and fresh perspective to the subject in the context of architectural education.
Her teaching approach especially emphasizes the relevance of the subject in architecture, encouraging the students to receive knowledge in terms of its practical application in architectural design. Instead of mundane, mechanical routines, she focuses on explaining the foundational working concepts in the subject, aiming to ensure that the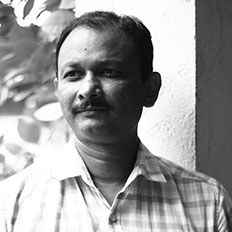 Associate Professor
BE Civil(YCCE)
M.Tech (YCCE)
Ph.D (RTMNU)
Dr. Er. Nandkishor Mankar
With around 22 years of teaching experience, from diploma to post-graduate, Dr. Nandkishor Mankar has extensive field experience of 14 years as a structural designer, surveyor, and valuer of immovable properties. He completed his doctorate in structural engineering with his research on 'Seismic Analysis of Irregular Structure and Development of Possible Remedies to Overcome Hazardous Effects.' He has also attended various workshops including 'Ways of Seeing Structure in Architecture' at Nagpur, and he is a lifetime member of professional bodies like the Institute of Engineers and Institute of Valuers. He has published research papers in national and international journals. He also presented his paper at an international conference held in Nagpur. He was invited as a technical key speaker at the national seminar on 'Innovation in Construction Material and Architectural Complexities in Buildings' organized by Sardar Patel University, Balaghat (MP). Also, he has undertaken the contour mapping project for the site selection of the new IT building at RKNEC, Nagpur.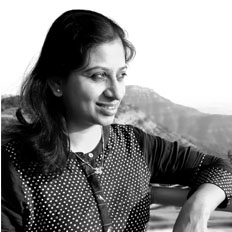 Assistant Professor
B.E Civil (RMIT, Badnera)
M.Tech (KKW Nashik)
Er. Radhika D. Deshpande
Radhika is a practicing structural engineer who holds first-class bachelor's and master's degrees in engineering from Prof. Ram Meghe Institute of Technology and Research, Badnera, and K.K. With Institute of Engineering and Research, Nashik, respectively. She is involved in teaching the subjects of Structural Design and Systems, Surveying and Levelling, Estimation and Costing, and Construction Technology and Materials. She has previously worked as an assistant professor at various institutes like her master's alma mater in Nashik, G H Raisoni College of Engineering, and Gurunanak Institute of Technology, Dahegaon, Nagpur, where she has taught subjects like engineering mechanics, fluid mechanics, civil and environmental engineering, computer application, construction management, and law, and strength of materials which has considerable application in architectural education. Along with serving as an assistant professor at IDEAS, she also works as the structural engineer at 'NIYOJAN Architects, Structural Engineers and Interior Designers' for the structural design for architectural projects and conducts site supervision. Her practical, as well as teaching experience, proves useful in particular subjects for the students.
She has also presented her research papers in various conferences/journals. Her thesis on 'Performance of Ferro
FINE ARTS
---
Fine arts faculty deal with subjects like Basic Design, History of traditional arts and crafts, Workshop.
Sketching/ Rendering, Sculpture & Photography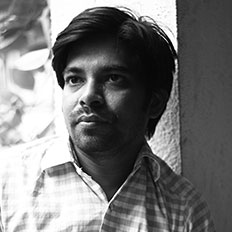 Assistant Professor
B.F.A. Drawing and Painting (Sir J.J. School of Art, Mumbai)
M.F.A. Portraiture (Sir J.J. School of Art, Mumbai)
Dip. A.Ed. (Sir J.J. School of Art, Mumbai)
Mr. Manoj S. Bhanuse
Manoj Bhanuse is a rare asset of the institution. He is an exceptional artist who is a painter and sculptor by profession. He has acquired his bachelor's in Fine Arts (Drawing and Painting) from Sir J J School of Art, Mumbai, in 2005, from where he also pursued his diploma in Art Education and a master's degree in Fine Arts (Portraiture). He has been teaching art since 2005 when he was employed at B M C School Colaba, Mumbai, after which he taught Visual Art and Craft at Sevasadan D.Ed. College, Nagpur, from 2008-10 and also at G H Raisoni International Academy for Creative Teaching in 20019-10
His work has been showcased at many prestigious venues and festivals. In 2018, his artwork was especially exhibited at the renowned Kashi Art Gallery in Kochi. His work has been featured in many places across the country, including in Nagpur city, like the South Central Zone Cultural Centre (SCZCC), Jawaharlal Darda Art Gallery, and Chitnavis Centre. He has been a part of the annual exhibitions of Sir J J School of Art, Art Society (2002 and 2009), Mumbai University Inter-college exhibits, twice at Bombay Art Society, Vasai Landscape Competition, Alibaug Landscape Competition, and Bhausaheb Omkar Smruti Prathisthan, Pune.
His professional experience also involves architectural, interiors, and furniture design and working as an illustrator. His way of looking at art and life has played a crucial role in the foundation years of each student at IDEAS. He has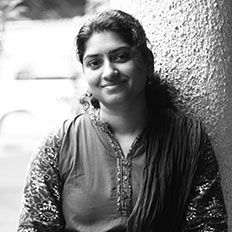 Assistant Professor
GD Art. (S.P Chitrakala Mahavidyalaya)
M.F.A (RTMNU)
Mrs. Aditi Luley
Aditi is a creative artist and multi-talented Graphic designer with extensive experience in multimedia and print design. She has successfully managed and coordinated graphic design projects from concept to completion. She is proficient in the operation of graphic softwares like Corel Draw and Photoshop.
Aditi has pursued MFA in Applied Arts from RTMNU, Nagpur (2010), and BFA in Applied Arts from Govt. Chitrakala Mahavidyalaya, Nagpur (2007). Now she is pursuing Doctoral research at Nagpur University. She has published a research paper in an international journal recently. She has participated in various landscape and calligraphy workshops. Her paintings were exhibited on various Art platforms.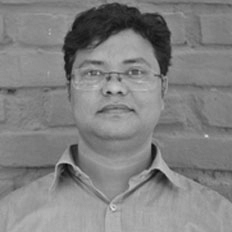 Assistant Professor
GD Art. (S.P Chitrakala Mahavidyalaya)
M.F.A (RTMNU)
Dip. A.Ed (Lalit Kala Vibhag)
Mr. Chandrashekhar M. Tandekar
Chandrashekhar is an immensely talented and accomplished artist. He has pursued MFA from RTMNU, Nagpur (2014), Dip, A. Ed. from Raje Tejsinghrao Bhosle Chitrakala Mahavidyalay Amravati (2012), G.D. Art (Painting) in 2009, and A.T.D. (Art Education) from Sharad Pawar Chitrakala Mahavidhyalaya Nagpur (2004). He teaches subjects relating to visual arts at IDEAS. His portraits and photographs have been featured in exhibitions.
He has participated in International Print Exchange Programs in Turkey, Brazil, and Romania. He also was a part of the International Art Mart at Khajuraho, MP, and International Kala-mala at Lalit Kala Akademi, New Delhi. He has many awards and achievements to his credit, like the 59th National Exhibition of Art, New Delhi; a fellowship in Sharad Pawar Chitrakala Mahavidyalaya, Nagpur; SCZCC, Nagpur, Merit Award in Ujjain, MP, Annual Art Exhibition SPCM Nagpur, Poster competition, Wall Painting competition, Nagpur, and many other state and district level awards. He has also participated in group shows like 'Swachand', 'The Mods Say', 'Chhap-Khana' printmaking show, and 'Artology' Group show in Jawaharlal Darda Art Gallery, Nagpur; 'Untitled' in CISFA ki Choti Art Gallery, Nagpur; 'Mind Fusion' at Jahangir Art Gallery, Mumbai; 'Hibiscus. Art' at Faculty of Fine Art, Vadodara; 'Rupabh' at Bharat Bhavan, Bhopal; 'Maya Art Group' and 'Saptak' at Rabindranath Tagore Art Gallery, Nagpur, among others.